being in Circle.
You know when your life flashes before your eyes and it feels perfect? You can find that in circle. Circle is a transformational experience. Your job is to show up - and thru it will reveal what you need. It is one of those things that is hard to explain in language. It really is an experience that you have to sit in yourself to grasp full understanding.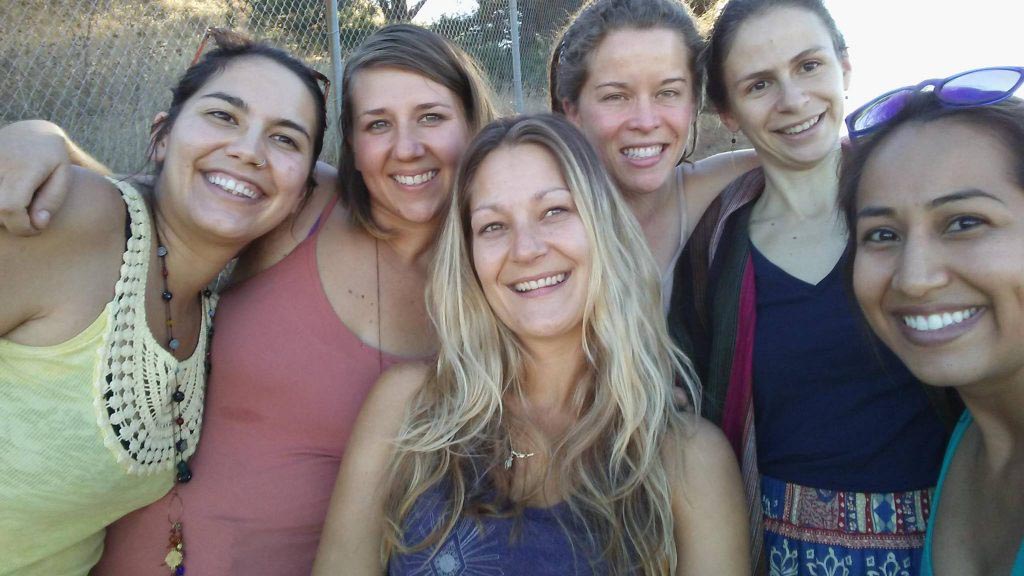 Circle will open you up to a whole new world. If you want to grow - and quickly, come sit.
The History
Women's Circles have been around since the beginning of time. The first gatherings were etched on cave walls over 300,000 years ago.
Most likely, they were not just women participating in these tribal rituals, but we do hear about indigenous women gathering in Moon Lodge, the Priestesses of Avalon and the Sexual Revolution – these are all forms of Women's Circles.
The lineage of the Global Turn On is from the Moon Lodge of the Seneca Wolf Clan (Grams Twylah Nitsch), who passed the tradition to Maria Yraceburu, who passed the tradition to Mellissa Seaman, who passed the tradition on to LeahRose Farber (Our Founder) - The work that we do is deeply rooted in Earth Wisdom. We do not take this rich her-story for granted.
The Intention
Sitting in circles is like hitting the "reset" button for your mind, body, and Spirit, all at once.
When you take this time for yourself, to focus on your growth, hone your vision, and connect with and get support from powerful sisters.
We find that by sitting in circle people experience:

• A total nervous system "reset." Unplug from the modern world and almost instantly reduce stress and anxiety. Use healing touch, connection with Mama Gaia and ceremony to connect to your body's natural rhythm.

• A "full tank" of energy you can bring back to the rest of your life, family, community, and work. You've probably heard the saying "You can't pour from an empty cup." Here is the place to fill your cup so you can continue to give your gifts to your fullest capacity.

• Powerful tools, techniques, and resources you can use in your community to anchor your energy into the Earth and instantly create safe space wherever you go.

• A substantial community of like-minded peers, mentors, and empowered feminine. People who understand what you're up to in your life, the profound importance of everything that you do, who entirely "get" you. You no longer have to go it alone, there is an entire collective who are here to step up and help you accomplish your life's work however they can. Create deep connections and maybe even meet your next business partner!
You'll leave completely "filled up" with energy so you can return to your life and life's work with the confidence of a global community at your back. If you're ready to be inspired, have more energy and go deep into the work of fulfilling your souls' purpose then find yourself a circle!
(FREE) Amplify:
Circle Leader Training
Be on the forefront of empowering women by leading circle. We want as many women to experience circle as we can. The Feminine is the key to ushering in the new world, and we want you to be there with us.
A 20 Page Interactive Playbook developed over 5 years in order to give you everything you need in order to hold circle. This gives you ideas, format, topics and advice on how to operate your circle.